MANAGE BLADDER LEAKAGE, AVOID THE EMBARRASSMENT
We understand that Light Bladder Leakage or incontinence can be a tough topic to discuss. Confitex has developed functional, fashionable, washable underwear products using innovative textile technology to manage Bladder Leakage. Confitex underwear takes all the benefits from your normal underwear and combines it with the protection & absorption of disposable incontinence product.

Designed for bladder leakage and incontinence, the underwear is designed to fit a range of sizes with two absorbency levels, moderate and light. Confitex underwear absorbs moisture and dries through using natural body heat, leaving you dry and odor free to carry on with your day.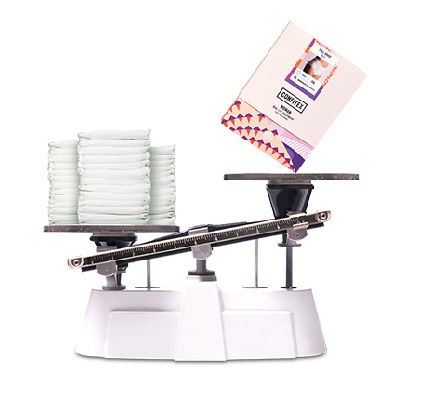 CONFITEX IS FUNCTIONAL,
FASHIONABLE, REUSABLE
UNDERWEAR THAT IS GOOD
FOR THE ENVIRONMENT.